Too many people remain in the dark— unoptimized, miserable, and in denial because they don't do the internal work to overcome their demons. Why is swallowing the ego the first step to solving our internal problems? Can we address the lack of strong masculine figures in our society? How is our society rapidly getting weakened? On this episode, Marcus Torgerson is back to talk about the importance of optimization and doing the internal work, as well as the worsening crisis in masculinity.
History has shown that the easiest people to collect are the weakest minded. -Marcus Torgerson
Listen to the full episode:
Listen to the Episode on YouTube:
At the start of the show Marcus shared how he's managing after an injury, and he talked about the nightmare of trying to find an optimization doctor. Next, we discussed why optimization is so important and who is to blame for the crisis young men are facing. We also covered:
The importance of individual accountability  

Why Marcus prioritizes taking care of his body

Why gaming is the greatest threat to masculinity
When we feel broken or defeated internally, it directly affects our physicality and mentality. No amount of money or looking good on the surface will fulfill us if we don't really love or trust ourselves. There is a targeted attack aimed at men to make them docile, weak-minded and easy to control. Optimization is our means of fighting back and reclaiming our power. Guest Bio Marcus is the Owner and Lead Instructor at IKMF Krav Maga. He is certified in teaching Civilians, Women, Children, Law Enforcement, Executive Protection, and Technical Shooting. Go to https://www.kravmagafortworthtx.com/ for more information. To get in touch DM him on Instagram https://www.instagram.com/marcustorgerson/?hl=en. To learn how to fully optimize your health and life, read the Amazon best-seller The TOT Bible.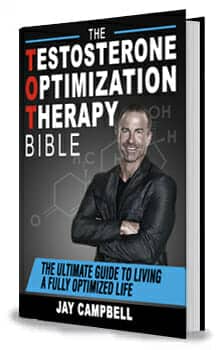 To learn how to optimize IF for maximal fat loss and muscle preservation grab your copy of The Metabolic Blowtorch Diet: Now available as an Audio Book! BlowTorchDiet.com