People are constantly encouraged to lift weights, but often the methods and equipment they use fail to change their physique and even cause injury.
What is at the root of inefficient weight lifting that plagues so many workouts?
How can you get your central nervous system to help you build muscle?
What is the X3 Bar, and why it is the secret to growing muscle and reducing joint pain?
On this episode, I'm joined by author, entrepreneur and founder of the X3 Bar, Dr. John Jaquish, who shares how his invention is making a real impact in helping people grow stronger.
Being strong and lean are the two biggest determinants of long life. -Dr. John Jaquish
Listen to the full episode:
Listen to the Episode on YouTube:
At the start of the show, John shared what led to the creation of The X3 Bar, and why triggering adaptation in older people is so powerful. Next, we talked about the lessons John learned from gymnasts and why people are more powerful in the impact-ready range of motion. We discussed how to communicate with the central nervous system, and how the X3 Bar triggers androgen receptor sensitivity. We also discussed;
The dangers of high pain tolerance
The connection between The X3 Bar, testosterone and androgen receptors
The growth hormone effect of the X3 Bar
Going to the gym shouldn't just be about how much we lift, but about contracting our muscles so that they grow. If our weightlifting is overloading our joints and underloading our muscle, there's so much potential we're leaving on the table. How we lift weights needs to help our central nervous system increase growth hormone. To do that you need to train at the right intensity in impact-ready positions. The body is incredibly efficient if we know exactly how to train it. Guest Bio: John Jaquish, PhD, is an author and the inventor of the most effective bone density building medical device, which has reversed osteoporosis for thousands and created more powerful and fracture resistant athletes. His devices were put into production, and has since been placed in over 300 clinics worldwide. Osteogenic loading has now helped over 20,000 individuals with their bone health. For more information, go to https://www.x3bar.com. To Join the World's #1 Premium Access Group For Optimizing Your Hormones and Long Term Health, Click Here! 

To learn how to fully optimize your health and life, read the Amazon best-seller The TOT Bible. Now available as an Audio Book too!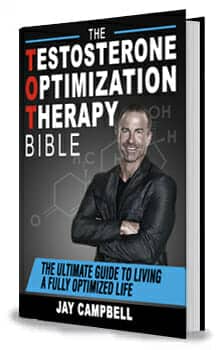 To learn how to optimize IF for maximal fat loss and muscle preservation grab your copy of The Metabolic Blowtorch Diet: Now available as an Audio Book! BlowTorchDiet.com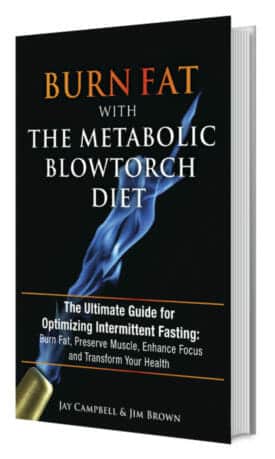 If you don't read books but prefer educational videos, check out my Webinar Series: