In more ways than ever before, our environment is conspiring against us and our health. What are the telltale signs of trouble? Why is optimization really the only way we can fight back? How does testosterone completely change you for the better? On this episode, my friend and mentee Daniel Kelly is back to talk about his book Optimized Under 35, his own journey to optimization, and why the work we're doing is so necessary.
The environment is not your friend right now, so you have to insulate yourself against it by living a testosterone-friendly lifestyle. –Daniel Kelly
Listen to the full episode:
Listen to the Episode on YouTube:
https://youtu.be/AGZTiZVQDLs At the start of the show, Daniel shared on his life pre-testosterone and post-testosterone, and why his book is such a passion project.  Next we talked about how your spirituality shifts with optimization, and how bad lifestyle choices lead to a testosterone deficiency. We also discussed: – How chronic low level exposure to toxins is causing problems – Why doctors aren't the resources they once were – The three-pronged approach to optimization We are dealing with a widespread disaster among young males. This isn't a conspiracy theory. It is admitted, substantiated, and documented science. It's past time for us to be debating whether optimization is good or not, because it's the only weapon we have to fight back for our health and fertility. Testosterone is the lifeblood molecule that is essential to overall health, and the sooner we give it to more people in need of it, the better our chance of saving humanity.   Guest Bio: Daniel is the author of the book Optimized Under 35 and contributor on totrevolution.com.  Find him on Twitter @danielkellytrt and to join his life to find out about the book, go to http://optimizedunder35.com/. To Join the World's #1 Premium Access Group For Optimizing Your Hormones and Long Term Health, Click Here! 

If you don't read books but prefer educational videos, check out my Webinar Series: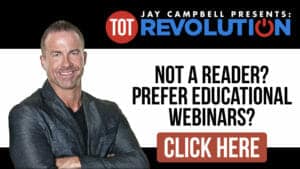 To learn how to fully optimize your health and life, read the Amazon best-seller The TOT Bible. Now available as an Audio Book too!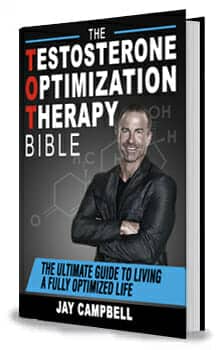 To learn how to optimize IF for maximal fat loss and muscle preservation grab your copy of The Metabolic Blowtorch Diet: Now available as an Audio Book! BlowTorchDiet.com