We're currently living in a toxic society: culturally, physically, emotionally and mentally. Between the sick care model, the war on masculinity, addiction and unhealthy habits, something has to be done. What is the unholy alliance that has culturally created this mess? How is biology uniting with culture and totally destroying our young men? Why is it so important for us to do regular mental work? On this episode, I am honored and humbled to be joined by Dr. Michael Miletic as we go in-depth with these issues and topics.
This is a lifelong pursuit of making ourselves better and making our attachments to the rest of the world better. –Dr. Michael Miletic
Listen to the full episode:
Listen to the Episode on YouTube:
At the start of the show, Dr. Miletic shared his story and how his interest in medicine was inspired by his mother's illness. He also shared on how he got injured just before going to the Olympics and how he pulled himself out of depression when it happened. We talked about how society's view of mental health and doing inner work is so flawed. Dr. Miletic shared on what he calls "algorithmic sick care" and all the issues it has caused for us culturally. We also talked about how biology is uniting with culture right now. We also discussed:
Why the incidence of depression in injured athletes and retired athletes is very high

The issues with video game and social media addiction, and what parents can do

The power of systematizing your mental work
For the passive person who doesn't take responsibility for their emotional, mental and physical health, it's easy to blame genetics or someone else for everything that isn't right. Self-aware people understand that they can empower themselves by doing the necessary mental work. It starts with being sensitized to your own feelings, being aware of what you're feeling, using your emotions as signals that determine decision making and being able to read other people. The same goes for our physical health, as a lot of diseases and illnesses might be genetically predisposed, but they are lit up by the environment— and that is something we can control. When we work on both our minds and our bodies, we stand a chance to combat all the ills in our society. Guest Bio Dr. Michael Miletic is a former Olympic athlete, prominent physician, specialist in clinical neuroscience and metabolic medicine who has originated and refined a unique system to reset the chemical balance in the brain and body. This unique system encompasses specialized lab testing, customized clinical evaluation techniques, energy systems stress response, hormone optimization and balancing, micronutrient replacement, immune response, gut health, inflammation determination and treatment, all integrated into a comprehensive assessment of health and performance. Go to https://www.themileticcenter.com/ for more information. To learn how to fully optimize your health and life, read the Amazon best-seller The TOT Bible.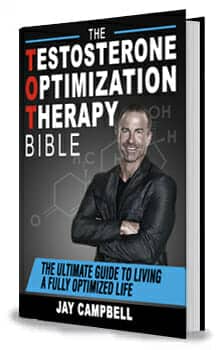 To learn how to optimize IF for maximal fat loss and muscle preservation grab your copy of The Metabolic Blowtorch Diet: Now available as an Audio Book! BlowTorchDiet.com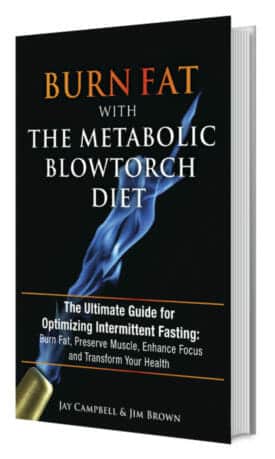 If you don't read books but prefer educational videos, check out my Webinar Series: How to Optimize Intermittent Fasting with Dennis Mangan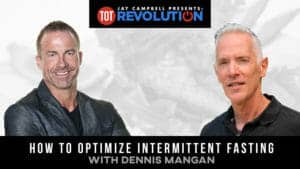 How to Understand and Treat Testosterone Resistance Syndrome with Dr Keith Nichols