Human beings are not only plagued by the non-stop war against our biological systems. We also deal with negative emotional states such as fear, low self-esteem, and loneliness. Why are these emotions just as dangerous to our health as biological issues are? What are the emotional effects of Erectile Dysfunction? What is the underlying root ideology of fear and how do we overcome it? On this episode, I talk to Michael Bertonatti, wellness specialist and clinical director of Miami's number 1 optimization clinic, The Medical Health Institute. He shares on optimizing ourselves beyond the physical.
The thoughts that you have are the language of the mind, the feelings you have are the experience of the body. -Micheal Bertonatti
Listen to the full episode:
Listen to the Episode on YouTube:
At the start of the show, Michael shared his story and how his own health issues led him down the path of helping people. Next, we talked about how widespread the testosterone deficiency epidemic is, and why the media sensationalizes and demonizes the use of therapeutic hormonal optimization. We discussed why that has a lot to do with money and trying to instill fear in us. We talked about relentless education and how technology, social media and other distractions have made people lazy. We also discussed; 
How ED affects self-esteem
The one common denominator in people who value their health
Vulnerability, masculinity and the importance of having someone to talk to
Tools to improve spirituality
The truth about the world we live in today is that we have to use multiple vehicles in order to achieve optimum health. Testosterone and hormone optimization is not the only tool that can address our problems. We also need to deal with our emotional and mental health. Because of this, we need to make sure we are educated, informed and enlightened in everything we do. Optimization isn't just a hormone or biochemical change, it's a lifestyle overhaul which will shatter the whole sick care model as we know it. Guest Bio: Michael is a wellness & BHRT specialist and the clinical director at The Medical Health Institute. He has been in practice for ten years helping patients attain optimal health without using conventional medicine. Go to medicalhealthinstitute.com for more information.  To Join the World's #1 Premium Access Group For Optimizing Your Hormones and Long Term Health, Click Here! 

To learn how to fully optimize your health and life, read the Amazon best-seller The TOT Bible. Now available as an Audio Book too!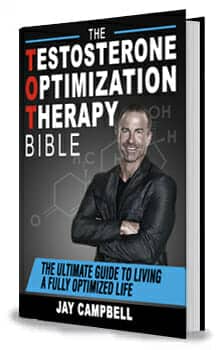 To learn how to optimize IF for maximal fat loss and muscle preservation grab your copy of The Metabolic Blowtorch Diet: Now available as an Audio Book! BlowTorchDiet.com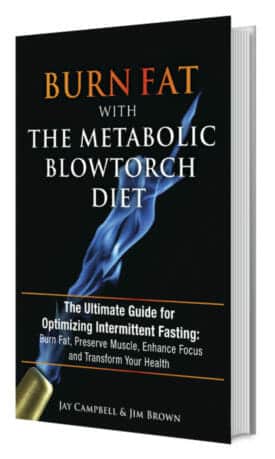 If you don't read books but prefer educational videos, check out my Webinar Series: