In a bid to get optimized, many men end up buying grey market steroids which do a lot of harm. What are the problems a lot of men are facing because of these products? What protocols would a smart doctor put in place to wean them off? What is the first step to a doctor helping their patients? On this episode, I'm joined by the Anabolic Doc, Dr. Thomas O'Connor, to talk about his work and the men he helps.
Every man has a fingerprint, which means I tailor his medicine just for him. –Dr. Tom O'Connor
Listen to the full episode:
Listen to the Episode on YouTube:
At the start of the show, Dr. Connor shared how he got started and why he works with men exclusively. Next, we talked about why so many primary care docs avoid diagnosing for low T, and Dr. Connor shared the complications that make doctors hesitant to do this. We also gave a list of the some of the impacts of testosterone, including hair loss and puffiness. Dr. Connor talked about how he helps people who abused grey market steroids, and the use of weaning protocols. We also discussed:
What causes TOT side effects

Preferred delivery methods for long term use of testosterone

The importance of listening to the patient
TOT comes with side effects, which are controllable, but only doctors who are well-versed in all the facets of treatment can really help patients. This knowledge takes time and effort to gain, and most primary care physicians don't have the time to dedicate toward it. For doctors with time and a passion for testosterone optimization, it's not about rushing to treatment. Everything starts with a handshake, a sit-down, and a conversation to find out what's going on. This helps doctors tailor the right approach for each patient. Guest Bio Dr. O'Connor is the Physician-In-Chief at the Metabolic Doc and the Anabolic Doc. His medical practice consists of a range of specialized, comprehensive and preventative medical services exclusively for men:  Testosterone Replacement Therapy, Anabolic Recovery Medicine, and Metabolic Men's Health – focusing on aggressive cardiovascular disease prevention, quality of life, and prostate health. Go to https://www.metabolicdoc.com for more information. To learn how to fully optimize your health and life, read the Amazon best-seller The TOT Bible.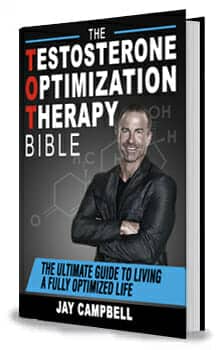 To learn how to optimize IF for maximal fat loss and muscle preservation grab your copy of The Metabolic Blowtorch Diet: Now available as an Audio Book! BlowTorchDiet.com