Therapeutic testosterone has been plagued by myths and misunderstandings for decades now. How is this a result of the way data is interpreted? On Part 1 of this episode, I'm joined by Dr. Keith Nichols and one of the leading androgen researchers in the world, Dr. Scott Howell. Together we go through a list of the most common testosterone myths and misconceptions and discuss the data that completely disproves them. This is a PROFOUND 2 part podcast that EVERYONE in the clinical and bodybuilding communities must watch to finally understand the authentic truth from bro-science fiction.
Interpretations of research influences many things, and misinterpretation of data causes problems for a lot of people. –Dr. Scott Howell
Listen to the full episode:
Listen to the Episode on YouTube:
At the start of the show, Dr. Scott shared how he got into research and found his focus. Next, he talked about the importance of interpreting research correctly, and how misinterpretations are at the root of a lot of myths and misconceptions. We talked about testosterone myths including whether AI's are necessary, testosterone and prostate cancer, as well as testosterone and gynecomastia. We also dug deep on whether men need to ever block estrogen when undergoing hormone optimization. We also talked about one way you can tell if a doctor is actually clued in on testosterone optimization.   We also covered:
If testosterone is linked to cardiovascular disease
Testosterone and androgenic alopecia/follicular shedding
The role of "bro science" in testosterone misconceptions
We have to get rid of all the locker room bodybuilding subculture pseudoscience that has led to people (even physicians) believing that testosterone is harmful and dangerous. The truth about many of the harms of testosterone is that they aren't based on the whole population of people who are using it. Things like hair loss, anger problems and gynecomastia have more to with having a predisposed condition and not the use therapeutic testosterone. A lot of the so-called side effects people have come from fundamental, genetic and personality traits.
Scott Howell is a researcher and non-practicing physician involved in the medicine, health, and exercise sciences for over 20 years. He earned his first PhD of exercise physiology in 2014 and a medical degree in 2017. He currently studies at Trident University in the research areas of androgen toxicity, epidemiology. cardiovascular disease, aging, obesity, and the beneficial effects of resistance training.
He has worked on two major NIH and DoD funded studies at Wake Forest University: Strength Training for Arthritis Trial (START) and The Runners and Injury Longitudinal Study (TRAILS). His current research is long-term study of morbidity and mortality associated with androgen toxicity among inpatients. He is a recipient of the prestigious APU Academic Scholar Achievement Award (2016) and continually adds to the peer-reviewed scientific literature in several areas. Scott will now be working with Dr Keith Nichols on proving Testosterone Resistance Syndrome (Type 3 Hypogonadism).
To learn how to fully optimize your health and life, read the Amazon best-seller The TOT Bible.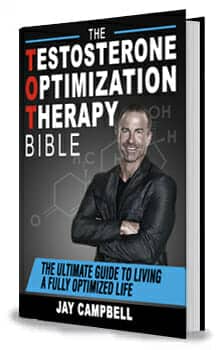 To learn how to optimize IF for maximal fat loss and muscle preservation grab your copy of The Metabolic Blowtorch Diet: Now available as an Audio Book! BlowTorchDiet.com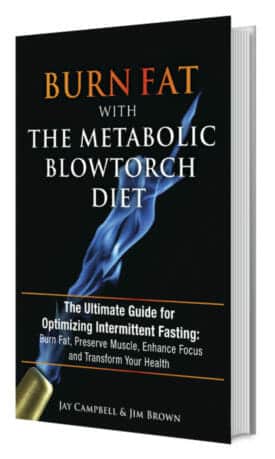 If you don't read books but prefer educational videos, check out my Webinar Series: