Therapeutic testosterone has been plagued by myths and misunderstandings for years, including the effectiveness of natural testosterone boosters, the necessity of blood donation, and pellets being a worthy delivery system. How and why are all these things untrue? How has all this bad information wrongly informed FDA rulings and decisions? In Part 2 of my conversation with Dr. Keith Nichols and Dr. Scott Howell regarding The Biggest Myths and Misconceptions About Therapeutic Testosterone we talk about FDA mandates, whether testosterone leads to polycythemia vera, and further dispel many more myths. Part 2 is even more profound than Part 1 and it MANDATES the clinical and bodybuilding communities to watch to understand the authentic truth from bro-science fiction.
If the FDA had looked at the totality of the evidence, their decision would have been clear. There would have been no way to add the black box warning to Testosterone products. –Dr. Scott Howell
Listen to the full episode:
Listen to the Episode on YouTube:
At the start of the show, we talked about the black box warnings placed on testosterone packets by the FDA and why the basis of this mandate was unethical. Next, we talked about natural testosterone boosters vs. pharmaceutical bio-identical testosterone, the legitimacy of pellet testosterone therapy as a delivery system, and why polycythemia vera is more genetic-based than related to therapeutic testosterone. We also covered: – How doctors views on TOT are influenced by their training (or lack thereof) – Testosterone and blood-cholesterol levels – Why doctors confuse erythrocytosis and polycythemia vera The biggest issue we have when it comes to testosterone and the myths and so-called controversies surrounding it are the way it's studied and the people studying it. If mandates are being made based on a couple of studies and negative media reports, that isn't just inadequate— it is downright unethical. Until the "experts" study the research in totality, whatever decisions are being made are misguided at best, and damaging at worst. We can only overcome this by demanding that physicians and experts stay current with the research and evidence-based medicine.
Scott Howell is a researcher and non-practicing physician involved in the medicine, health, and exercise sciences for over 20 years. He earned his first PhD of exercise physiology in 2014 and a medical degree in 2017. He currently studies at Trident University in the research areas of androgen toxicity, epidemiology. cardiovascular disease, aging, obesity, and the beneficial effects of resistance training.
He has worked on two major NIH and DoD funded studies at Wake Forest University: Strength Training for Arthritis Trial (START) and The Runners and Injury Longitudinal Study (TRAILS). His current research is long-term study of morbidity and mortality associated with androgen toxicity among inpatients. He is a recipient of the prestigious APU Academic Scholar Achievement Award (2016) and continually adds to the peer-reviewed scientific literature in several areas. Scott will now be working with Dr Keith Nichols on proving Testosterone Resistance Syndrome (Type 3 Hypogonadism).
To learn how to fully optimize your health and life, read the Amazon best-seller The TOT Bible.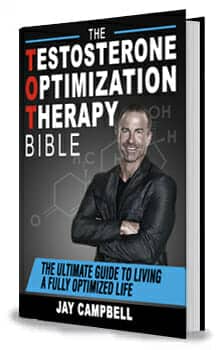 To learn how to optimize IF for maximal fat loss and muscle preservation grab your copy of The Metabolic Blowtorch Diet: Now available as an Audio Book! BlowTorchDiet.com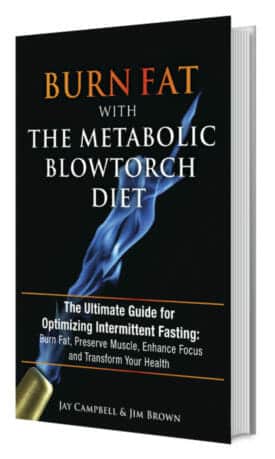 If you don't read books but prefer educational videos, check out my Webinar Series: