One of the most amazing developments in medicine is stem cell therapy and our ability to use life itself to regenerate our bodies. What are some of the conditions that can be treated with stem cell therapy? Is stem cell treatment safe and legal? On this episode, I'm joined by regenerative medicine expert and Chara Biologics founder, Dr. Joy Kong to discuss her work with stem cell therapy and how it can help people stay healthy while regenerating their bodies.
If you can address the inflammatory markers, the thyroid balance, male and female hormone balance, and give the body essential nutrients, you've got a pretty good chance of doing well in the healing process. -Dr. Joy King
Listen to the full episode:
Listen to the Episode on YouTube:
https://youtu.be/j7x4-VrAh_k At the start of the show, Dr. Joy Kong shares how she got to where she is now, and how she aims to integrate different types of medicine. Next, she shared more information on stem cell therapy including how legal it is, if the FDA regulations are justified, and the use of stem cell therapy for cardiovascular issues. We also discussed: – Conditions that can be treated with stem cell therapy – The use of stem cells to treat infertility Stem cell therapy is the future of health and regenerative medicine, but right now the medical industry is just not open-minded enough to adopt it yet. As a result, this movement is largely patient-driven, as doctors are more reluctant than their own patients. Medicine often lags behind the science, and this leaves people unable to access treatments that could make a huge difference in their lives. Guest Bio: Joy Kong, M.D. is the founder of Chara Biologics, a company dedicated to providing cutting-edge regenerative medicine products in the US and the global market. Dr. Kong is an anti-aging and regenerative medicine specialist, and the president of Thea Center for Regenerative Medicine in Los Angeles, California. Go to https://www.charabiologics.com/ for more information. Call the clinic on 888-906-4450 or email [email protected]. To Join the World's #1 Premium Access Group For Optimizing Your Hormones and Long Term Health, Click Here! 

If you don't read books but prefer educational videos, check out my Webinar Series: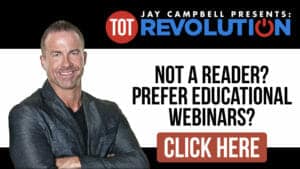 To learn how to fully optimize your health and life, read the Amazon best-seller The TOT Bible. Now available as an Audio Book too!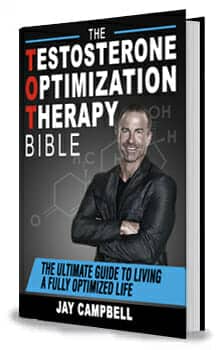 To learn how to optimize IF for maximal fat loss and muscle preservation grab your copy of The Metabolic Blowtorch Diet: Now available as an Audio Book! BlowTorchDiet.com