One of the biggest issues we have in healthcare is the lack of knowledge around biomarkers as people age. How can we solve this by taking a more integrative approach? Will we ever get to the mass consciousness that testosterone is good? What is wrong with the over-protocolization of healthcare? On this episode, I'm joined by director and founder of Precision Medical Care, Dr. Catherine Johnson to talk about how to help people get back to balanced health and share the practical steps it will take us to get there.
If you over-protocolize and you don't take a precision approach, you will lose validity to care and you will see errors. -Dr. Catherine Johnson
Listen to the full episode:
Listen to the Episode on YouTube:
At the start of the show, Dr. Catherine shared how she got started and why she made the change from emergency medicine to precision medicine. She talked about how chronic disease manifests when people aren't taking care of themselves. We talked about how the Baby Boomers have been so influenced by popular media, and how that impacts their health negatively. We then talked about the importance of teaching young people about their biomarkers. Dr. Catherine also talked about her her Precision Testosterone Optimized Therapy. We also discussed: – The biggest issue we face in optimization – Why and how the sick care system is lashing out – The risk of going too high & too fast with hormone optimization therapy To help our society heal and get better, we have to take a very integrated approach, and it starts with teaching young people about the biomarkers for good health. That includes tracking things like skeletal muscle mass, blood pressure, testosterone, lipid profile, vitamins and other vital details. We must define what the biomarkers are for an optimal health span at every age so that we end up with longitudinal data points. That way we can find the stressor and remove the contributing factors before it's too late. Guest Bio: Dr. Catherine Johnson is the founder and Director of Precision Medical Care, LLC. After seeing patients on the worst day of their lives in the ER, she realized that she would like to get personal with her patients, and know all the details of their health, family history, lifestyle, nutrition, personal goals and frustrations. Go to http://criticalconciergecare.com/ for more information.  
To Join the World's #1 Premium Access Group For Optimizing Your Hormones and Long Term Health, Click Here! 

If you don't read books but prefer educational videos, check out my Webinar Series: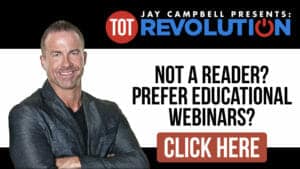 To learn how to fully optimize your health and life, read the Amazon best-seller The TOT Bible. Now available as an Audio Book too!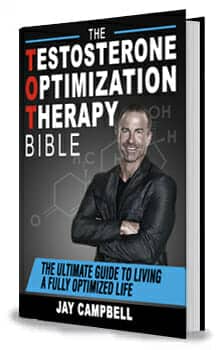 To learn how to optimize IF for maximal fat loss and muscle preservation grab your copy of The Metabolic Blowtorch Diet: Now available as an Audio Book! BlowTorchDiet.com