Most people think body fat is just an aesthetic matter, but its effects on our health are very real and very dangerous. Why is testosterone optimization such a great way to combat body fat? What are the other factors that contribute to the overall health of a patient? How can patients with erectile dysfunction get help, and how does addressing it improve their relationships? On this episode, I talk with Dr. Sean Breen about why TOT is such a game changer and how it can benefit relationships in addition to physical health.
The more fat you have on your body, the more inflamed you are. It's a fertilizer for all disease in the body. -Dr. Sean Breen
Listen to the full episode:
Listen to the Episode on YouTube:
At the start of the show, Dr. Sean shared how he got started and gave his own experience with testosterone optimization. We talked about how fat cells are extremely inflammatory, and how testosterone helps with this. Dr. Sean shared on some of the ways he helps men with erectile dysfunction. We also talked about: – Why so many physicians won't publicly support the use of testosterone – Why optimization has to go with a healthy lifestyle – How Dr. Sean helps women as well Dr. Sean Breen believes there's no bigger game changer and problem solver for men's health than testosterone. For guys who are eating clean, controlling stress, exercising, and getting enough sleep, hormone optimization will completely transform their lives. It will also impact their happiness and the level of intimacy in their marriages. Optimization also has a huge impact on body composition, which doesn't just improve how you look— it also reduces your risk of inflammation. If you team up with a physician who is evidence-based, knows their stuff, and is dedicated to their patient-care, the benefits are endless. Guest Bio Dr. Breen is an Anti-Aging, Functional and Regenerative Medicine Specialist. During his 9-year career as a Navy medical officer, he spent 4 years as a battalion surgeon with 1st Marine Division at Camp Pendleton, California. Following his decorated military career, Dr. Breen shifted his focus to preventative medicine. Dr. Breen is the founder and medical director for Dr. Sean Breen, PC. His clinic is the premier medical clinic in preventative, functional and regenerative medicine in Southern California. His goal is to restore optimal health and prevent disease before it becomes symptomatic. He has developed an annual health plan that walks patients step-by-step through the healing process over an entire year. Go to http://www.doctorbreen.com/ for more information. To learn how to fully optimize your health and life, read the Amazon best-seller The TOT Bible.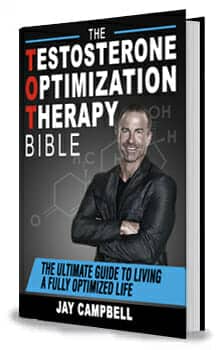 To learn how to optimize IF for maximal fat loss and muscle preservation grab your copy of The Metabolic Blowtorch Diet: Now available as an Audio Book! BlowTorchDiet.com