Erectile Dysfunction is a major worldwide problem that's starting to affect younger men, and the sick care model's fix is just not good enough. What is L.I.S.T and why is it a more powerful solution for ED? What are the biggest barriers that get in the way of men getting their ED treated? What is The Rocket and why is it a powerful solution for ED? On this episode, I'm joined by Dustin Wolff, a bio-hacking guru, Regenerative Medicine practitioner and co-founder of The Rocket, a revolutionary ED device. He shares on the work he does and how the Rocket will help millions of men get their sex lives back on track in an affordable and highly effective way.
If you don't take care of yourself, it's harder for the shockwave therapy treatment to work. The better you take care of yourself, the better your results are going to be. -Dustin Wolff
Listen to the full episode:
Listen to the Episode on YouTube:
At the start of the show, Dustin shared his experiences of being in the military and how he got started in the ED field. Next, we talked about how the body can heal itself given the right environment and how Low Intensity Shockwave Therapy (LIST) works. We also talked about why pills like Viagra don't really treat ED and fix the underlying issue. We also discussed; 
How and why young men are struggling with ED
How the Rocket works and treats ED
Why treatment is more effective and successful in healthy people
The Rocket doesn't just temporarily bring blood flow to the penis, it actually solves the root problem, with absolutely no side effects. It will clear the blockage in the penis blood vessels and even promote the growth of new blood vessels. It's safe, effective and affordable. The result is that men get firmer and longer lasting erections, which also impacts their marriages and self-confidence, helping them stand up taller and combat the challenges we're facing. Learn more about The Rocket on this episode, and find out how you can use it to change your life. Guest Bio: Dustin Wolff is a regenerative medicine expert, bio-hacking guru and co-founder and president of the Novus Anti-Aging Center, which he runs with his wife, Stephanie. Dustin, along with his wife and co-inventing partner Jon Hoffman, may have just invented the "Fountain of Youth" when it comes to reversing ED and optimizing men's performance in the bedroom with NO side effects, NO drugs and NO downtime. To find out more about this, go to getmyrocket.com/jayc. To work with Dustin and his wife, go to https://www.thenovuscenter.com/.
Want more?
Subscribe to Jay's email list and you'll instantly receive four of his books—including international bestseller The Definitive Testosterone Replacement Therapy MANual—100% FREE!
To Join the World's #1 Premium Access Group For Optimizing Your Hormones and Long Term Health, Click Here! 

To Get your ticket to FULL SPECTRUM OPTIMIZATION-Click Here and Grab my 5th and most informative book yet: Living a Fully Optimized Life: How to Break Free from Sick Care Medicine Before it Kills You. 
To Lower Your Body Fat in the Fastest Way Humanly Possible While Maintaining Maximum Metabolic Flexibility and Long Term Health CLICK HERE to pick up your copy of GUARANTEED SHREDDED!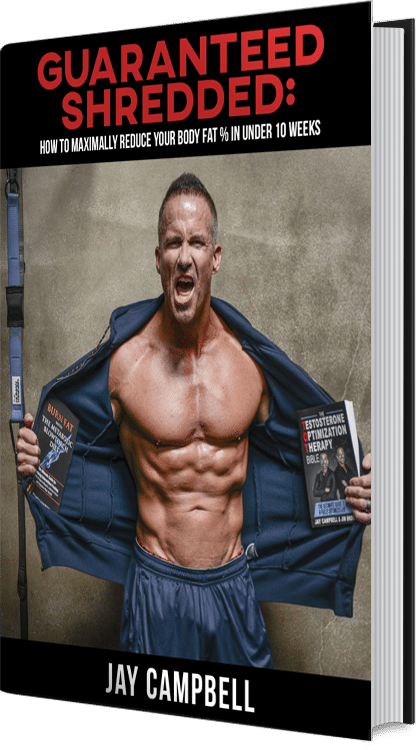 To learn how to fully optimize your health and life, read the Amazon best-seller The TOT Bible. Now available as an Audio Book too!