For men today, we encounter so much in our day-to-day trying to get our attention, leading us away from our innate, raw, masculine essence. Why is it so important to reconnect with our physicality? Why are practices like meditation and changing your language so beneficial in optimization? On this episode, I'm joined by founder of the Jiu Jitsu Brotherhood, Nick Gregoriades. We have a deep conversation about what we can do to overcome our "lizard brain" thinking and all the things that hold us back.
When practiced intelligently, martial arts allows you to express a very raw, masculine principle of domination. -Nick Gregoriades
Listen to the full episode:
Listen to the Episode on YouTube:
Nick and I discussed how martial arts can help you overcome your ego, and the importance of being physically centered. Next, we talked about meditation and why most people need to practice it for at least 40 minutes a day. We also discussed plant medicine and the insights Nick got from taking it, and how language and words can limit your reality. We also talked about dark nights of the soul, hitting rock bottom and why that is so necessary in spiritual development. We also discussed:
Why you have to stop caring what people think of you

Benefits of yoga

How to gain success without sacrificing your soul
With so many things competing for our attention, clogging our brains and blocking our spiritual growth and development, it's so important for us to ground ourselves physically. The body and the spirit are connected, and any time we neglect the body, we also compromise our souls. What also gets in the way are practices that are constructed by ego and greed. The way to win the game is to overcome those instincts and do the inner work. If we're committed to taking the action and staying the course, we can achieve incredible things. Guest Bio: Nick Gregoriades is the founder of the Jiu Jitsu Brotherhood and host of the podcast of the same name. To get in touch email [email protected] or go to Jhttps://www.jiujitsubrotherhood.com/ for more information. To Join the World's #1 Premium Access Group For Optimizing Your Hormones and Long Term Health, Click Here! 

If you don't read books but prefer educational videos, check out my Webinar Series: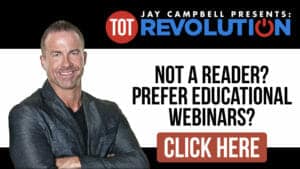 To learn how to fully optimize your health and life, read the Amazon best-seller The TOT Bible. Now available as an Audio Book too!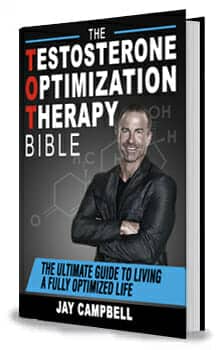 To learn how to optimize IF for maximal fat loss and muscle preservation grab your copy of The Metabolic Blowtorch Diet: Now available as an Audio Book! BlowTorchDiet.com