When the human body experiences different types of trauma it results in various types of scars, and these can actually impede health and performance. One of the most common modalities to healing these traumas is the application of microcurrents, but not all these modalities are created equal. What is the Dolphin Neurostim and what are its benefits? Why is it so much better than the electronic healing pads sold all over the place? How does it aid in healing and pain management? On this episode, I'm joined by master pain practitioner and pain management specialist, Kelly Armstrong, to talk about this awesome device and all its capabilities.
Not only can the Dolphin relieve pain, it can also empower the nervous system to work better. -Kelly Armstrong
Listen to the full episode:
Listen to the Episode on YouTube:
At the start of the show, Kelly talked about the importance of healing and treating the body as a whole, and why past traumas need to be looked at as much as new ones. Next, Kelly shared on how the Dolphin Neurostim works, and the multiple benefits the device has. We also talked about scars and how they impede health, vitality and performance; as well as how the microcurrent helps prevent accidents and injuries in athletes. Kelly also shared on battlefield acupuncture and how it works. We also discussed:
The Dolphin vs. the healing pads we see in malls and drugstores
How the Dolphin helps athletes recover and regulate
Using the Dolphin to reduce delayed muscle soreness from training
How military professionals can use the Dolphin
Not all electronic modalities benefit the nervous system or heal the body's traumas. The Dolphin Neurostim is special because it performs multiple functions that are vital to the body's healing. Its direct current mimics our own body's energy, and the microcurrent works at a cellular level which helps cells create more protein synthesis and reestablish a more normal cellular membrane. As we age, we accumulate scars and traumas, and stress can prevent our healing. If we use the right tool, we can heal and improve our vitality to strengthen us and make our bodies more resilient. Guest Bio: Kelly Armstrong, OTR/L, MPP is a pain management specialist, therapist, teacher, speaker, and expert in treating chronic pain. Follow @PainExpertKelly on Twitter or find Pain Expert Kelly on Facebook. To learn more about the device, go to https://www.dolphinotc.com/.
To Become a Member of the #1 Premium Group Online for Hormonal and Health Optimization, Join Optimized Forever!
To Lower Your Body Fat in the Fastest Way Humanly Possible While Maintaining Maximum Metabolic Flexibility and Long Term Health, Purchase Guaranteed Shredded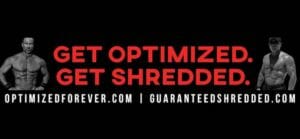 If you don't read books but prefer educational videos, check out my Webinar Series: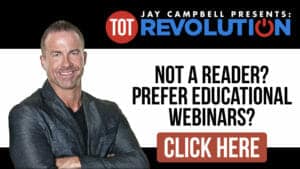 To learn how to fully optimize your health and life, read the Amazon best-seller The TOT Bible. Now available as an Audio Book too!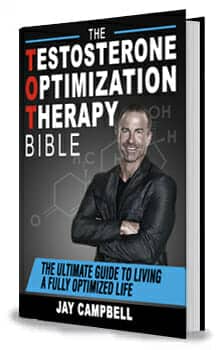 To learn how to optimize IF for maximal fat loss and muscle preservation grab your copy of The Metabolic Blowtorch Diet: Now available as an Audio Book! BlowTorchDiet.com