To exact any positive change in our body, we need to be aware of how it works. Admittedly, that's not an easy task to accomplish, as the human body is inherently complicated. When we're healthy, it works like a well-oiled machine. However, when we want to improve our performance and unlock our physical potential, we need to know what we're doing. One of the questions raised with the use of Testosterone Optimization Therapy is how it interacts with other hormones. It's advisable to monitor these other hormone levels to learn whether you need to take action and make adjustments. The question on many people's minds is the management of estrogen with TOT, and whether taking aromatase inhibitors (AI) is necessary. Let's have a look at the issue more closely to answer that question:
Effect of Estrogen in the Human Body
Estrogen is a pleiotropic hormone that has a significant impact on the human body. Men produce it by transforming testosterone into estradiol through an enzyme called aromatase. Excessive aromatase activity leads to a higher estrogen level, which can lead to a higher risk of stroke, enlarged prostate, and coronary artery disease. However, optimal levels of estrogen can have numerous health benefits including improved bone and mineral metabolism, cardiac and vascular function, memory, cognition, mood, and neuroprotection.
Effect of AI on Estrogen Levels

Aromatase inhibitors or AI decrease aromatase activity so that there is less estrogen produced. It is especially prevalent in the bodybuilding circles, where men take vast amounts of testosterone and have to offset the production of estrogen somehow. The supraphysiologic testosterone levels that they cause by doing this require AI to be used, but that decision often comes back to haunt them. The data does not favor the use of AI, as it shows no long-term benefits and only causes harm. Specifically, osteoporosis and osteopenia frequently follow the use of AI, and the unfortunate circumstance is that they are often undiagnosed until the patient encounters a doctor who is knowledgeable about hormone management and recognize the signs.
Estrogen Management with TOT
Dr. Rob Kominiarek does not recommend using AI to manage estrogen with TOT for these reasons. As he states, there is almost never a good enough reason to use AI — the symptoms of excess estrogen can be managed by decreasing the dose of testosterone or reducing the frequency of taking it. If AI is to be used, it should only be for the short term and in very low doses. Generally, the best thing to do about estrogen is to leave it alone and monitor its levels along with your regular health monitoring. It's also a good idea to have a bone densitometry scan before treatment begins, and one year after the beginning of therapy. Talk to your physician about the TOT Bible, which details the use, benefits, and the latest research on TOT, as well as how you can manage estrogen while on Testosterone Optimization Therapy. Remember that sometimes doing less gets you better results, and be careful about controlling your hormones — always discuss these options with a doctor first.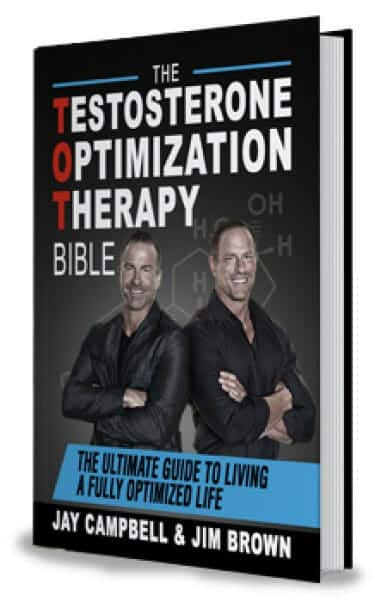 To Join the World's #1 Premium Access Group For Optimizing Your Hormones and Long Term Health, Click Here!