Due to the fast pace of our everyday lives, our health can sometimes take the back seat on our list of priorities. People aren't capable of caring whether they'll grow old healthy when there are bills to be paid, promotions to be chased, and children to raise. As if that isn't devastating enough for the body, the constant strain from everyday stress can make us grow old faster. Most people notice these negative changes too late to stop them. Then the best thing they can do is fight to revert them and return to their previous, healthier and stronger state. Unfortunately, not everyone can do this — which is why we so often fail our New Year's resolutions to get slimmer and stronger. Most people need some help, and Testosterone Optimization Therapy for men can be the right answer. But is it possible to optimize your health without TOT?
Optimizing Health without Undergoing Hormonal Optimization
The short answer is that it's possible, with the right lifestyle changes. Dr. Rob Kominiarek suggests eating organic food, drinking plenty of water, exercising every day, using saunas, as well as limiting sugar, alcohol, and drugs. Unfortunately, eliminating the adverse effects of our polluted modern day environment takes a lot of effort, especially for big city residents. There will inevitably be chemicals around us that affect the functioning of our endocrine systems and may disrupt the way our hormones work, which makes it harder to bounce back and keep testosterone levels in the upper quartile. According to Dr. Kominiarek, very few men over the age of 50, and fewer than 20 out of 100 between the age of 30 and 50 can do this. However, that does not mean that lifestyle changes are useless — you can certainly benefit from establishing them, but it will be much harder to achieve the results you could get with TOT.
Optimizing Health by Undergoing TOT

For TOT to be useful, you'll presumably still need to implement some lifestyle changes, depending on the current state of your physical and mental health. The difference is that with TOT, you will rely on the power of testosterone to transform your body, with the positive lifestyle changes speeding up the process and helping you stay healthy. Younger men may take a more reserved approach to therapy, starting first with HCG or enclomiphene before they move on to testosterone itself. For men older than 50, it's recommended to use testosterone from the beginning, with the dosage determined by the interventional endocrinology treatment plan.
If you're considering undergoing TOT to optimize your health, it's important to know that you shouldn't decide on your therapy based on other people's experiences. Every man should be evaluated as an individual, and their treatment plan has to be adjusted to their needs. There are too many individual factors to take into consideration, so you can't go in blindly. Talking to your physician before you start treatment is always a good idea. Tell them about the TOT Bible, which details the use, benefits and the latest research on TOT and hormonal health optimization. After you both learn about various ways in which TOT can help you retain optimal health, you can move forward with detailing the treatment.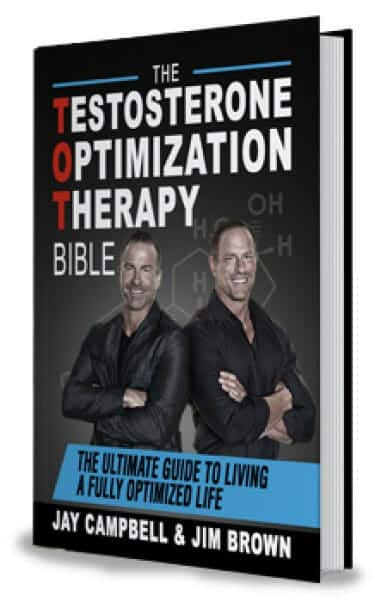 To Join the World's #1 Premium Access Group For Optimizing Your Hormones and Long Term Health, Click Here!